Transformation
It can be complex changing a system.
To get it right, it is vital to understand the nuances of organisational culture, engage with local teams, and understand the needs of people using the services. We listen to your specific needs and local challenges, using local data to help you identify deliverable solutions that are supported by staff and provide better care for patients.
We offer the skills and expertise to enable you to rethink the delivery of care and create new services. Our clinically-active healthcare professionals can tailor our approach to fit the needs of your organisation: from developing system-wide approaches that support integrated service delivery across organisations, to focusing on distinct areas of your service.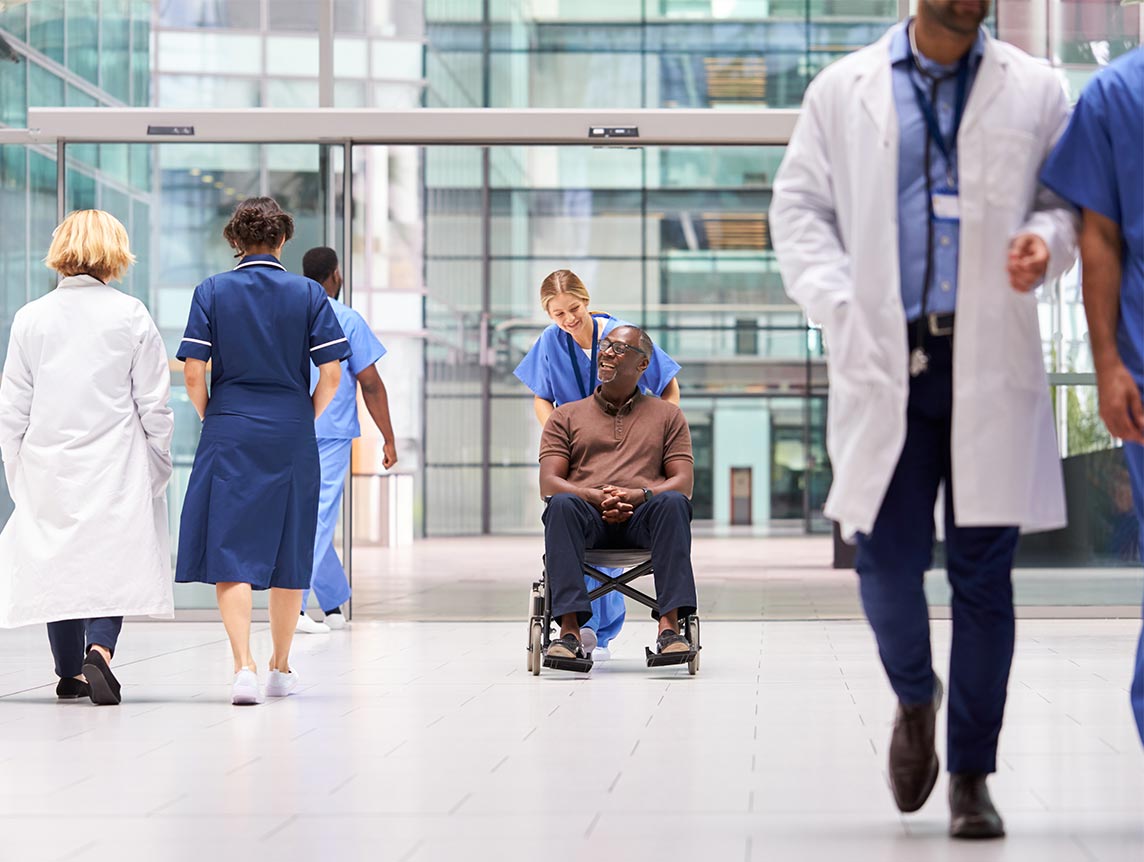 Transformation case studies
Royal Blackburn Hospital,
Optimising patient flow in a Surgical Triage Unit (STU)
The challenge
Due to changing demands and fewer doctors, coupled with the incorporation of other specialties into the STU, the existing model of care had become increasingly less efficient. 33n performed an analysis of the surgical pathways and workforce to understand the options for improvement.
The approach
Our clinically-active doctors collaborated closely with management and frontline staff to understand the particular demands of the STU. We combined this insight with clinical knowledge and advanced analytics to identify:
Inappropriate referral sources and use
of the STU,
Areas and times of high demand,
Patient demographic and needs, and
Problematic patient pathways.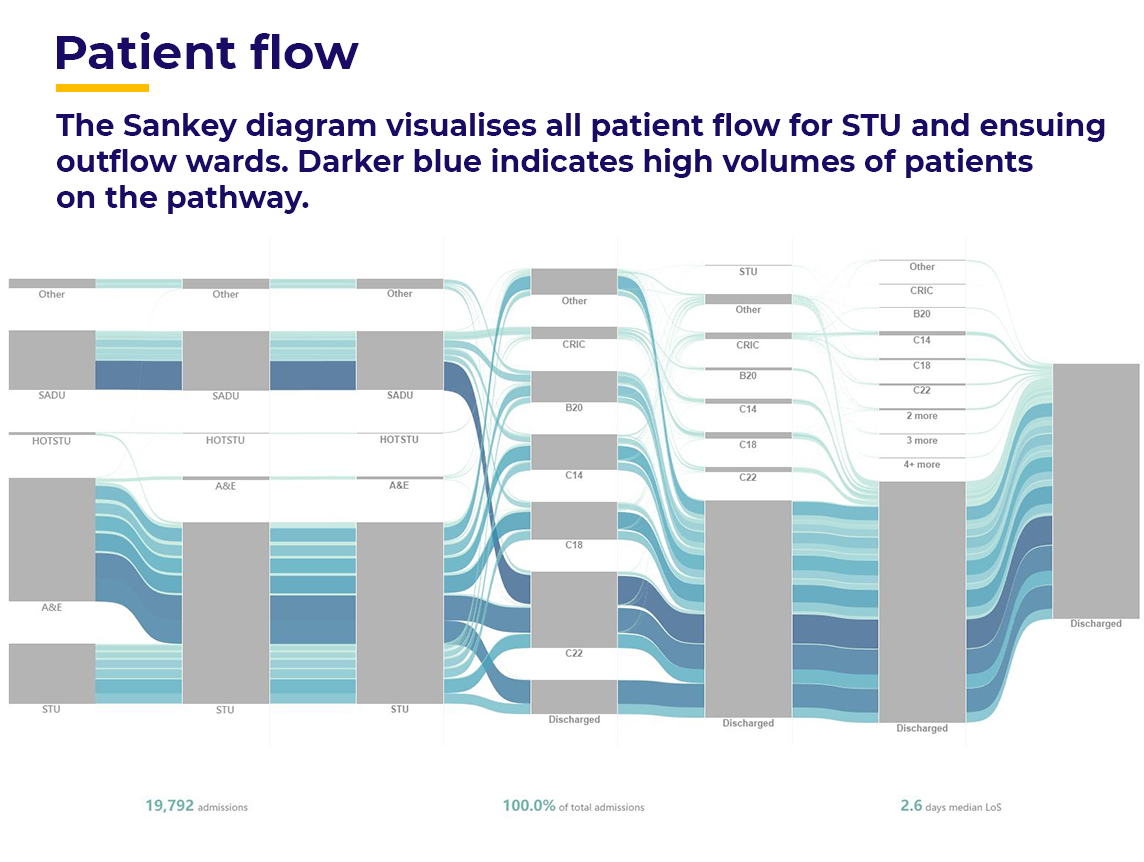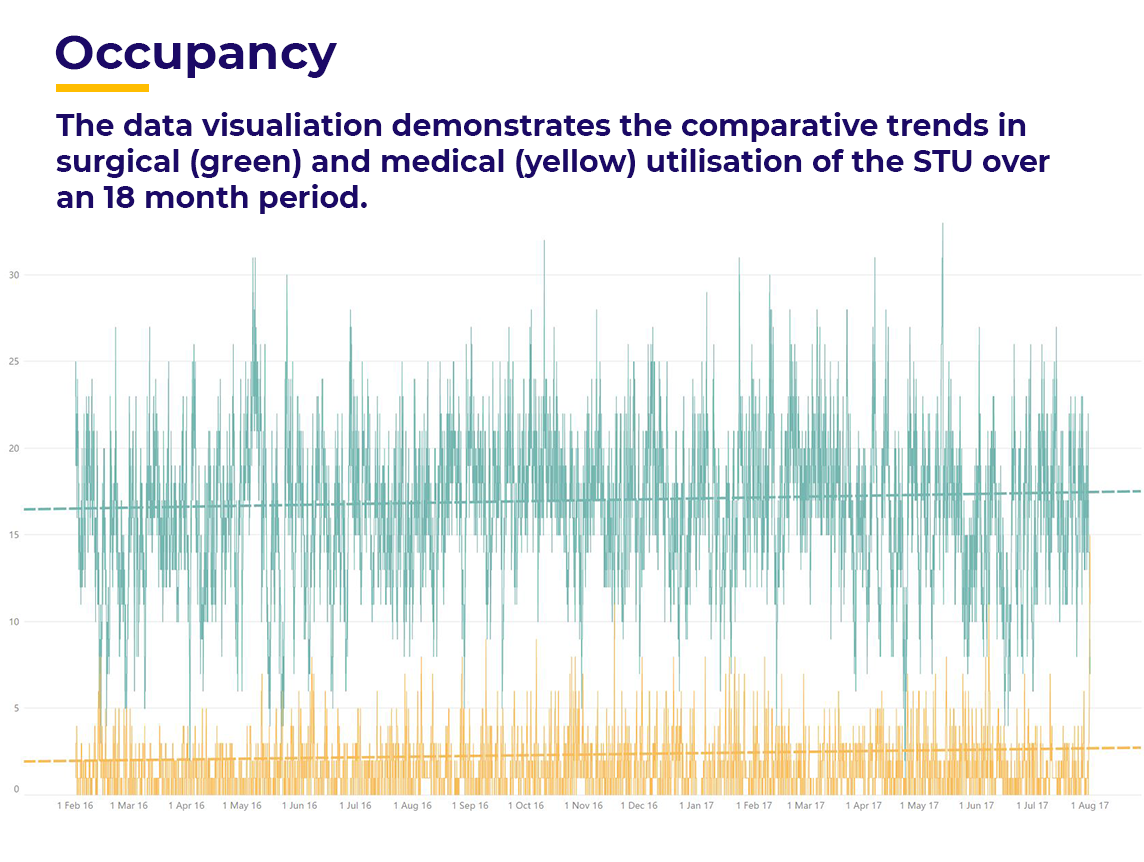 The results
Operational insight, supported by a robust evidence-base, allowed our team of clinicians to develop a new model of care, that included the creation of new roles alongside upskilling current members of the workforce, to address complex workforce problems.
Key recommendations included:
Develop an enhanced STU for short stay patients.
The development of a surgical workforce to support enhanced STU.
Employ a senior decision maker at the point of referral and triage.
Dedicated Vascular ward.
The development of hot clinics 7 days a week for certain specialties
East Lancashire Hospital NHS Trust,
Emergency Department clinical pathway and workforce redesign
The challenge
33n were commissioned to identify the causes long lengths-of-stay of patients and to support a drive to improve workforce recruitment and retention. Bottlenecks in admissions to the acute medical units (AMUs) and ambulatory care were building up, so we identified the need to analyse patient and workforce data to establish a robust picture of the current state.
The approach
Our clinically active doctors worked with management and frontline staff to understand the demands of the department. We then combined these insights with advanced analytics to identify and visualise several elements, including:
Locations and times of high demand
Patient demographics and needs
Problematic patient pathways
Capacity and 4-hr breach issues relating to admissions to AMUs from A&E and subsequent flows from AMUs
The results
Building on the evidence, we were able to recommend a strategy for an optimised workforce and streamlined patient flow to reflect patients' needs.
Up to £2m identified in potential annual savings
Projected 47% reduction in 4-hr breaches
47 beds saved
Improved patient flow in downstream wards
Reconfiguration of the acute admissions pathway