Our programmes
Health Economics Explained (HEX)
Developed by Economics By Design and 33n
What is HEX?
Health Economics Explained (or HEX for short) is a one-day, online, interactive course designed to teach the fundamentals of health economics to those closest to healthcare delivery. The course enables the understanding of healthcare economics and how to apply this learning to clinical or non-clinical roles. HEX increases literacy and familiarity with health economics, creating value cases and how to best present these to senior decision makers.
HEX will give you the skills to:
maximise value from departmental budgets.

use appropriate tools for use in economic evaluation in health care.

understand quality of economic evaluations and how they feed into local and national health decision making.

articulate the value of service improvement or workforce transformation proposal.
Who is the course for?
The course is open to all those that work in the healthcare sector including Allied Health Professionals, Departmental or Service Managers, Junior Doctors, Nurses and Consultants. Participants will require no prior training or qualification in health economics.
How do I sign up?
HEX will be running multiple courses from July 2022 and will be priced at £500 per person. Sign up directly online.
If you would like more details or would like to sponsor your organisation for a bespoke course, please email hex@33n.co.uk to register your interest.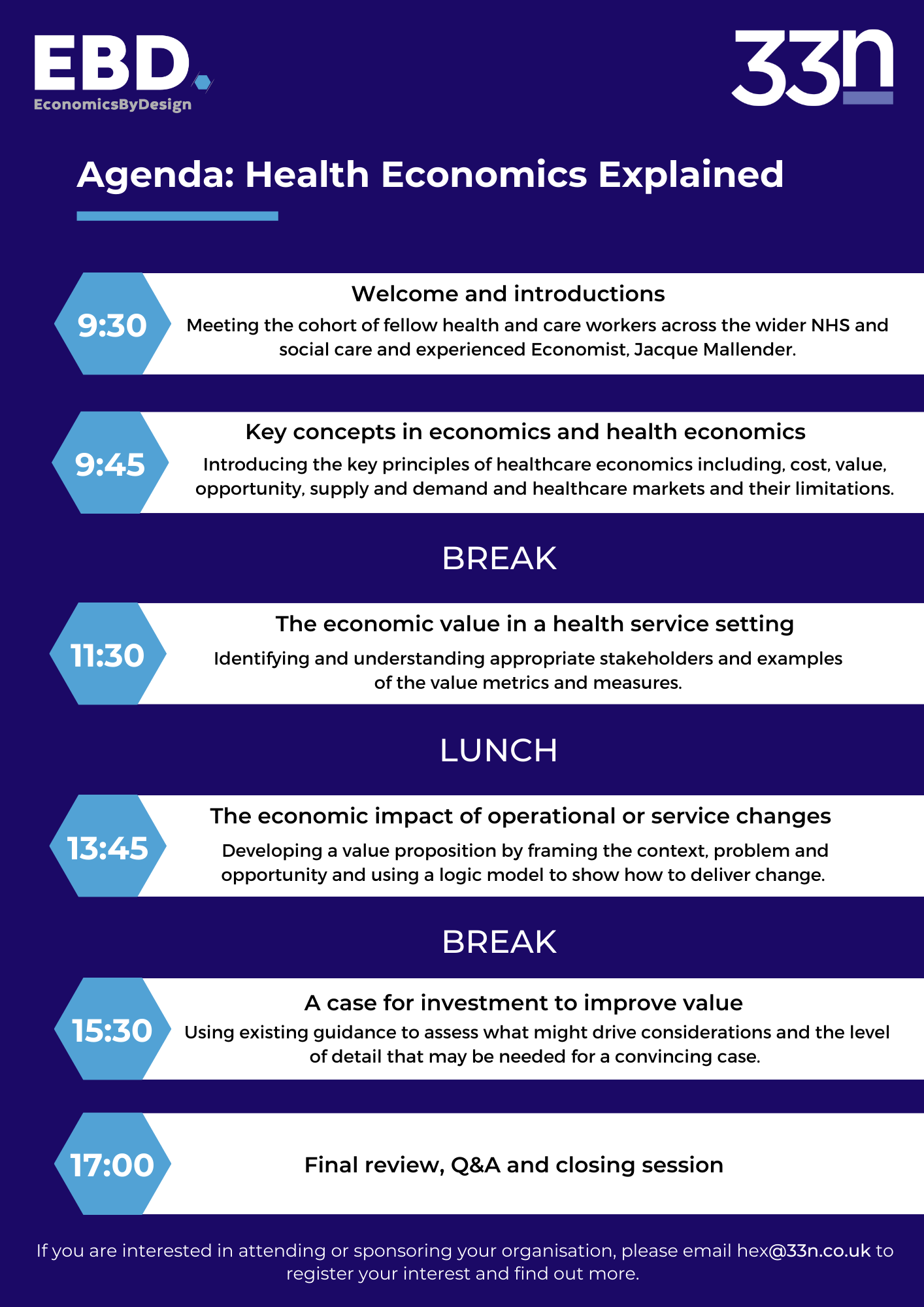 The course was really engaging, and interesting. It would be useful to any leader working within the NHS trying to promote change in an economical way.
I thought the teaching style was excellent. Really clear talks and good balance between talks and interactive sessions. Interactive sessions were really well explained making it easier to promote discussion in the groups.